Choose a path that's right for you
Link to June/July class registration
Individual classes for students in Level 2 and up continue thru July 30
Level 2 and 3 – Tuesdays 6:30-8:00 p.m.
Level 4 to 6 – Wednesdays 6:30-8:00 p.m.
Modern Dance – Wednesdays 6:00-7:30 p.m.
Adult Ballet – Wednesdays 6:30-8:00 p.m.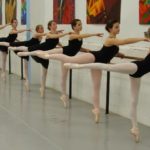 When choosing dance classes, we believe that all dance students should start their training with the foundation provided by the technique classes in Classical Ballet appropriate to their age and experience. We also offer separate Performance Classes for students who would like to participate in our annual production of The Nutcracker and/or perform an extra piece of choreography specially created for them for our Spring Showcase. Modern Dance classes are also available. Our faculty will help select the best level for any experienced students and advance students according to their progress, with safety and best learning outcomes always in mind.